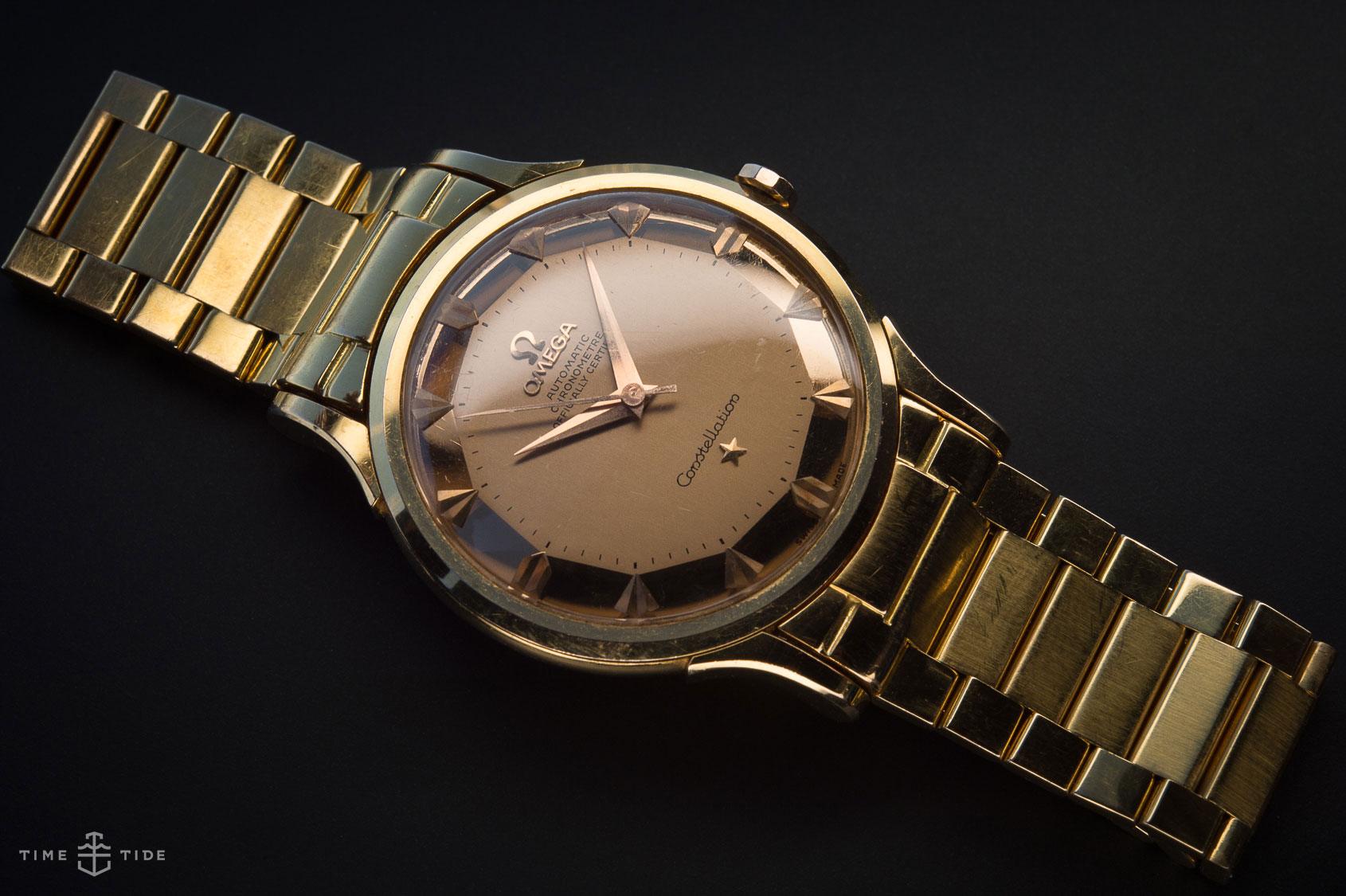 You cannot be a true watch enthusiast and watch collector person without knowing about vintage omega watches. When I started my watch collection, I also didn't know of vintage watches and the importance of vintage omega watches.
Until my millionaire watch collector friend saw my collection and made a joke about me, I call myself a watch collector and don't know of vintage omega watches.
So, if you are new to the watch collection and don't know what vintage omega watches are. Don't worry; I'll not let you suffer what I had to. Instead, I'll get you through it in detail in this blog.
What are Vintage Omega watches?
Vintage generally means anything about 20 to 50 years old item. But don't get it to replace my antique because antique is something 100 years old.
Vintage Omega watches are the watches made by Omega 20 years old to 50 years old.
Omega Company
Omega is a Swiss watch manufactures that has been making watches since 1848. Omega is one of few swiss watch manufacturers who have made a firm name in the watch collection.
Many famous peoples and Hollywood celebrities have been seen wearing Omega, Including James Bond, Cristiano Ronaldo, Kaylie Jenner and Many more.
Omega Vintage Watches
Omega Vintage Watches are those that have been made at least 20 to 50 years ago. Omega has a long list of vintage watches, as It has been manufacturing watches for almost 2 centuries.
Being that old and famous in the watch industry, Vintage Omega watches are always the attraction for watch enthusiasts and vintage watch collectors.
Even though Vintage Omega Watches are pre-owned and getting one is not very easy. However, in the buyers' market, there is a massive demand for it fueling by meagre supply because no one wants to sell its vintage omega watches.
Vintage Omega Watches Prices
Coming up to the price of Omega watches, they are not that expensive compared to the average vintage watch price, but if you are new to vintage watches, this may surprise you a little as it can be anything above 5 grands.
Prices of vintage watch dramatically vary with the model of Omega you are buying. I have listed some of the most famous vintage Omega watches down;
Vintage Omega Speedmasters
Omega Speedmaster is the vintage omega watch. It falls in high-end omega vintage watch, before coming upto its price. First, take a look at its history.
Omega's connection with space exploration started in 1962 when a group of astronauts left a watch store in Houston with Omega Speedmasters to use on their impending Mercury programme missions.
After that programme, astronauts contacted NASA and requested given watches to wear throughout training and flying. The winning watch was the Omega Speedmaster ST 105.003.
On July 21, 1969, Neil Armstrong debuted the watch on the moon but rather fellow astronaut Buzz Aldrin who stepped off the Eagle a few minutes later. Thus, the old Speedmaster was the first watch worn on the moon.
This watch became known as the manual-winding "Moonwatch" also known as the Speedmaster Professional. The Speedmaster debuted in 1957 as a sport and racing chronograph.
The tachymeter ring that encircles the dial prompted the term "Speed" in its name. The original Speedmaster bore the moniker "broad arrow" after its hour hand.
Two other significant characteristics are a primary baton second hand and a metallic tachymeter bezel with etched numerals.
Price of Vintage Omega Speedmaster
The price of Vintage Omega Speedmaster is not consistent due to its pre-owned state. Still, A reasonable price of Vintage Omega Speed Master range from 9000$ to onwards upto 10,000$ depends upto to the model year and salient features.
Vintage Omega De Ville
Omega De Ville is a gendered high-end watch, and it is one of the most expensive watches ever made by Omega. Let me tell you its history and why it is so costly before telling its price.
The Omega De Ville collection was launched in 1960 as part of the broader Seamaster series but did not become independent until 1967.
De Ville created this beautiful alternative to athletic vehicles. So, Omega kept the Seamaster's traditional, dressy look. But it was tweaked to appeal to a broader, younger audience.
The improvements included lower pricing, more cases – ovals, rectangles, squares – and more designs. With its clean, diverse styles, De Ville quickly became Omega's best-selling collection.
Famous individuals have worn Omega watches, including the classic Omega De Ville. Pope John Paul II wore this watch.
This Omega watch offers high-quality watch movements while representing elegance and skilled artistry.
Price of Vintage Omega De Villa
Based on these all, an average Ventage Omega De Villa sold for more than 15,000$ and the most expensive Omega De Villa is sold over 200,000$. Yea, it can be that much expensive too.
Best Vintage Omega Watch
When It comes to the best omega Watch, I will say the Vintage Omega Seamaster because the number of times it gets a feature in James Bond and other Vogue Fashion shows says all about it.
Models of the Omega Seamaster date back to 1948. It's based on Omega's post-war timepieces for the British military. It was also released to commemorate the brand's 100th anniversary. It's also the collection's oldest line.
The Seamaster 300 debuted in 1957 with the professional Seamaster watch line. Jacques Cousteau's crew wore this watch in 1963. It is also the British Special Boat Service's official watch.
The Seamaster 300 has also been featured in many James Bond films. A stainless-steel case and band are standard. The Seamaster's initial main feature was an O-shaped ring gasket for its watertight seal.
Price of Vintage Omega Seamaster
Its price varies a lot. For instance, the James bond series is the most expensive, starting from over 100,000$ to average collector items to 6,000$
Vintage Omega watches for women
Vintage Omega Watches are one of the most important yet precious parts of one watch collection, As Omega don't discriminate watches on gender.
This means Vintage Watches for men can also be wore by women. For Instance, Omega De Ville is worn by many female models like Kylie Jenner and more.
Final Thoughts
So, coming to the final thoughts, Vintage Omega watches have an extraordinary role in vintage category watches. It is one of the few brands manufacturing watches for almost 2 centuries. If you are a watch enthusiast, then the Vintage Omega watch is the must-have watch of your collection.